Semi-automatic attaching machine with pneumatic drive
For the attachment of fastener systems in special areas of application, especially for high-strength support materials and technical product applications.
The items are inserted manually in the upper and lower attaching dies.
The items to be processed can be attached to any type of fabric without a re-calibration of the machine if the type and thickness of the fabric are within the values prescribed by YKK STOCKO FASTENERS.
WPG 1041 generates a maximum attachment pressure of 10000 N at 6 bar. A pressure switching unit (automatic pressure monitoring) guarantees that the necessary attachment pressure is safely reached in every cycle.
In the interest of occupational safety, the machine is equipped with a mobile (active) finger guard system in the attachment area.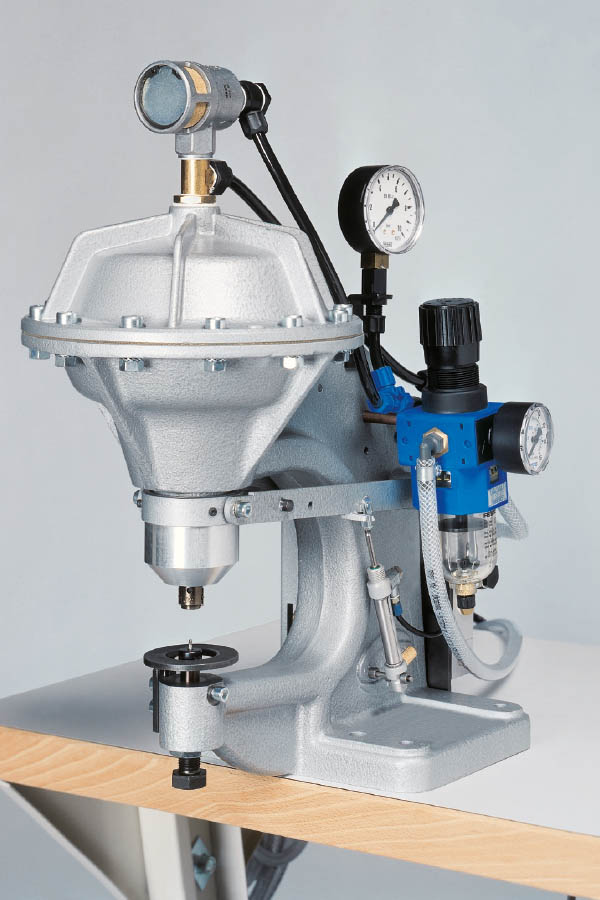 Automatic pressure monitoring
Mobile (active) finger guard system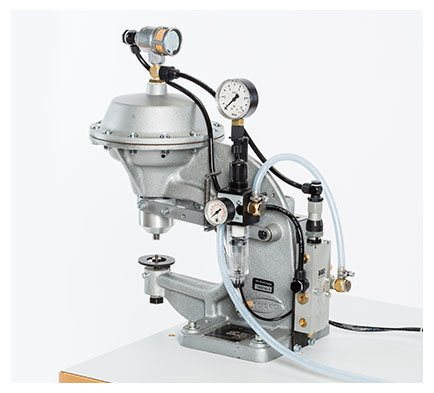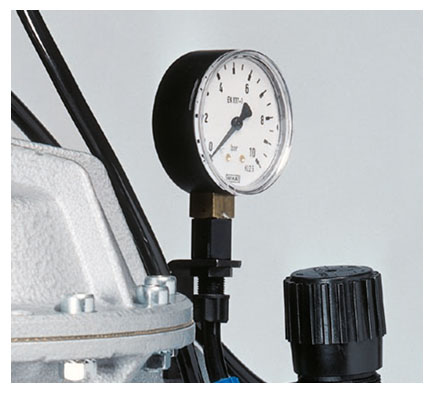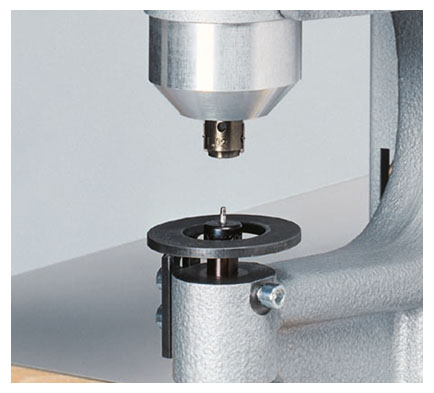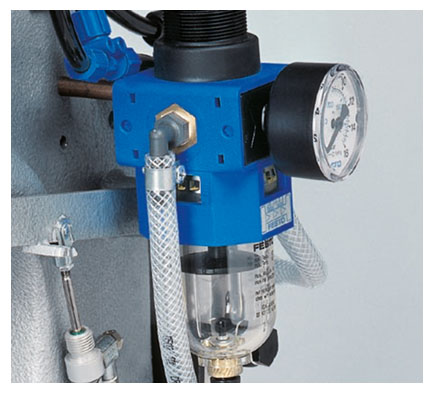 | | |
| --- | --- |
| Operating pressure | 6 bar |
| Air consumption at 6 bar | 5,2 NL |
| Attachment performance | 1,5 sec. / cycle |
| Attachment pressure | max. 10000 N |
| Operating height | 820 mm (when the YKK STOCKO machine table is used) |
| Throat depth | 125 mm |
| Clear working height | 34 mm in the area of the finger guard system |
| | |
| --- | --- |
| Height | 450 mm |
| Width | 350 mm |
| Depth | 450 mm |
| Weight | ca. 23 kg |
| Activation | foot pedal |
| Attachment tool | foot pedal |
| Optional accessories | Machine table, guide table, sighting mechanism (positioning aid) |
Subject to technical changes